MM,CM decimal to inches calculator Online
Convert MM,CM,inches To Fractions
How To Convert Inches To Fractions
if you need to convert decimal to fraction,You
If you want to convert mm to fraction inches,You need to fill out MM BLANK FORM
If you want to convert cm to fraction inches,You need to fill out CM BLANK FORM
If you want to convert decimal to inches,Just fill out the form which you have now.
What is PPI(Pixels Per Inch)?
If you Need a Accuratelly Size and set the right PPI.It will be accuratelly.There is possibility that This may inaccuratelly because there are some setting Which can effect the result.It include as below:
The diagonal screen size Of your Screen
The Resolution of your Screen
How to caculate the PPI of my screen?
Here are example:
I am using a 21.5 inch (54.61 cm) BENQ GW2245 screen with a 1920×1080 resolution,we get 102.46 PPI;
for a typical 10.1 inch netbook screen with a 1024×600 resolution, we get 117.5 PPI.
for 27 inch screen with a 2560x1440 resolution we get = sqrt(2560*2560+1440*1440)/27 = 109 PPI
How To Calculate PPI
You can find a Online calculate PPI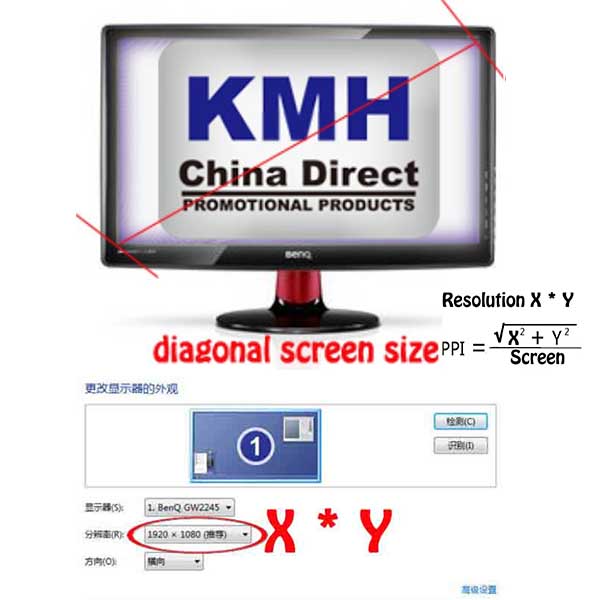 Online fraction ruler
If you need a online fraction measurements on a ruler.It is best idea.
1: Google You diagonal screen size
Here is best way if you do not have a ruler or anything can help you with.First Please GOOGLE and see how your computer brand's screen size.eg:My computer's called BENQ GW2245,SO I google and found that it is 21.5 inches for diagonal screen size.
2 : See the resolution of your computer by check the Controller Panel.
MM, CM, Inch
1 centimeter(cm) = 10 millimeters(mm)
1 meter = 100 centimeters = 1,000 millimeters
1 inch equals 2.54 centimeters, 1 cm equals 0.393700787 in.